If you're looking for a recording studio specializing in solo artists or songwriters in Melbourne, look no further!
SonicBoy Studio is a Melbourne based recording studio set up specifically for solo artists and songwriters.
We don't record bands (sorry!) SonicBoy has been a solo artist/songwriter specialist for 29 years,
including established Australian artists, and up-and-coming artists and songwriters.

If you are interested in making your mark on the world, work with someone who actively seeks song placement , and "writes for radio & TV".
Or if all you want to do is just record your songs...then do it with a professional!!

SERVICES:

* recording Demo's, Singles, EP's, Albums - whatever stage you're at- whether you need help with writing or ready to go!

* songwriting tuition ( www.songskool.com) great for beginners and intermediates, learn how to write songs!!

* music career advice - everything from live/recording/performing/marketing/etc, in-depth analysis of where you're at currently,
and setting achievable goals.

Producer Tony Hunt has had 29 years experience working with Solo Artists, both signed and unsigned, creating demo's, Singles, EP's and Albums for clients!.
If you need help to finish writing your songs, gain the experience of co-writing with someone who has had many releases over the years.

Tony currently composes for TV, Cable, and Film in Australia and the U.S. and writes songs for other Artists internationally.
In conjunction with the studio, Tony also teaches songwriting techniques at SongSkool .


Contact Tony for your next project:
sonicboyproducer@gmail.com
Mob: 0403 072 974
Studio: 03) 9889 6423 *NEW NUMBER!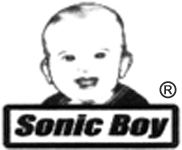 © 2000-2017 SonicBoy Group